Create warm memories with
Spread Christmas cheer throughout your home or business party. Hire one of Bucks County's top acts to perform for your corporate event, parade, wedding, and more. You and your guests will be delighted by the Broadway-caliber singing and cheerful ambience created by Courtney's Carolers!
For 15 years, Courtney's Carolers has enjoyed repeat business due to their reliability, superb singing, and joyful manner.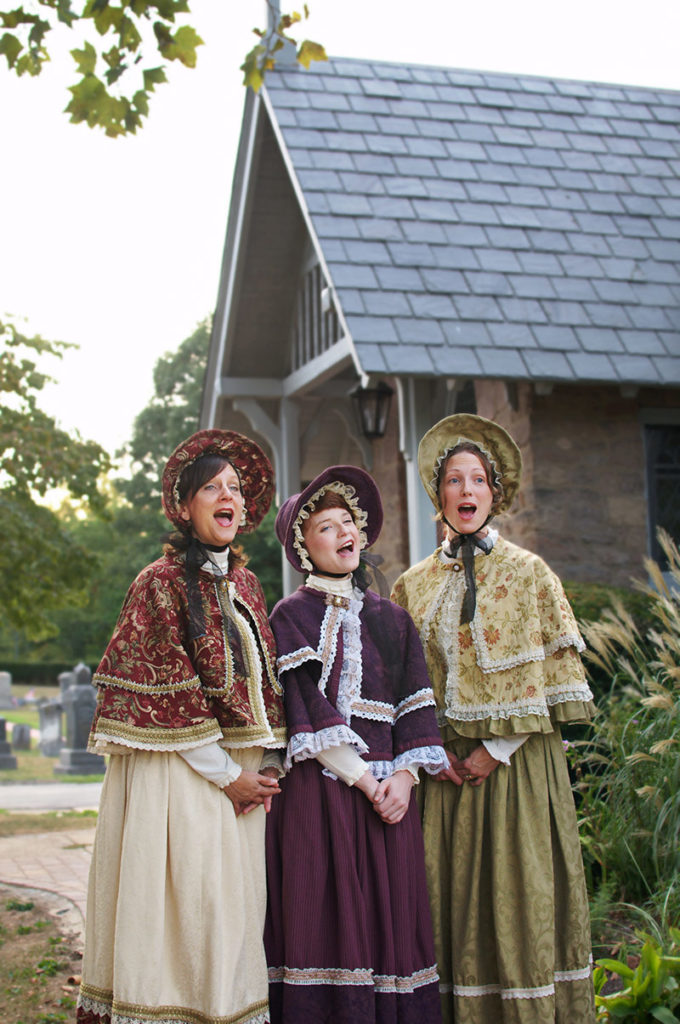 Make your event even more memorable with the best carolers in Bucks County.
What our clients are saying...
"Courtney's Carolers were a wonderful addition to our weekend strolling music this holiday season! Their lovely and whimsical voices bring light, merriment, and joy to audiences of all ages!"
"We use Courtney's Carolers annually for two of our big events. We have a Holiday Parade with over 500 attendees and these ladies are always a great addition to the spirit of the holiday. And for the same reason, we use them at our Breakfast with Santa. They are calming and soothing for the craziness of the breakfast environment. They adapt to any event."